CLRW | art management | hannover stands for art, literature & more
CLRW | art management | hannover are Cornelia Leunig and Rainer Wichering


A long walk walking so far.
In 1978, we met in Göttingen. Cornelia studied German literature, politics, publishing. Rainer philosophy and German literature.
In 1979 Rainer co-founded the collectively run secondhand bookshop Anti-Quariat Düstere Straße with exhibitions and readings and the edition maarid.
Cornelia joined in 1981.
In 1983 we left Germany with an open end and travelled eventually for four years through Australia, New Caledonia, Fiji, Aotearoa New Zealand and Portugal.
End of 1987 we settled in Hanover.
Coincidences always accompany our lives.
So, it is not surprising that we both organized our first group exhibition in 1969 independently of one another at different locations and for different occasions in the field of art.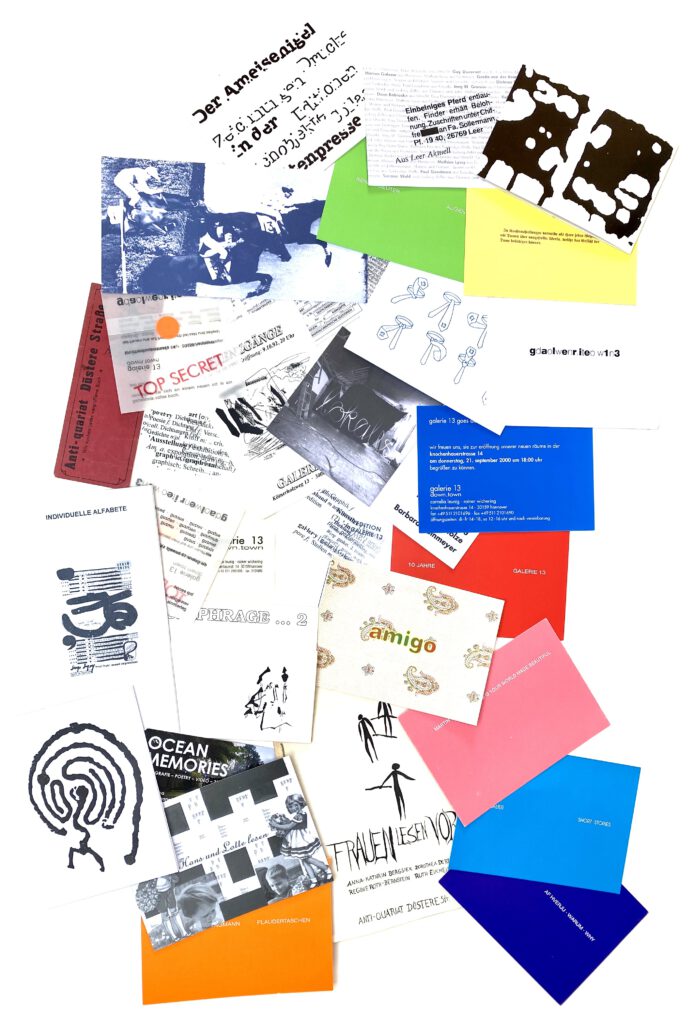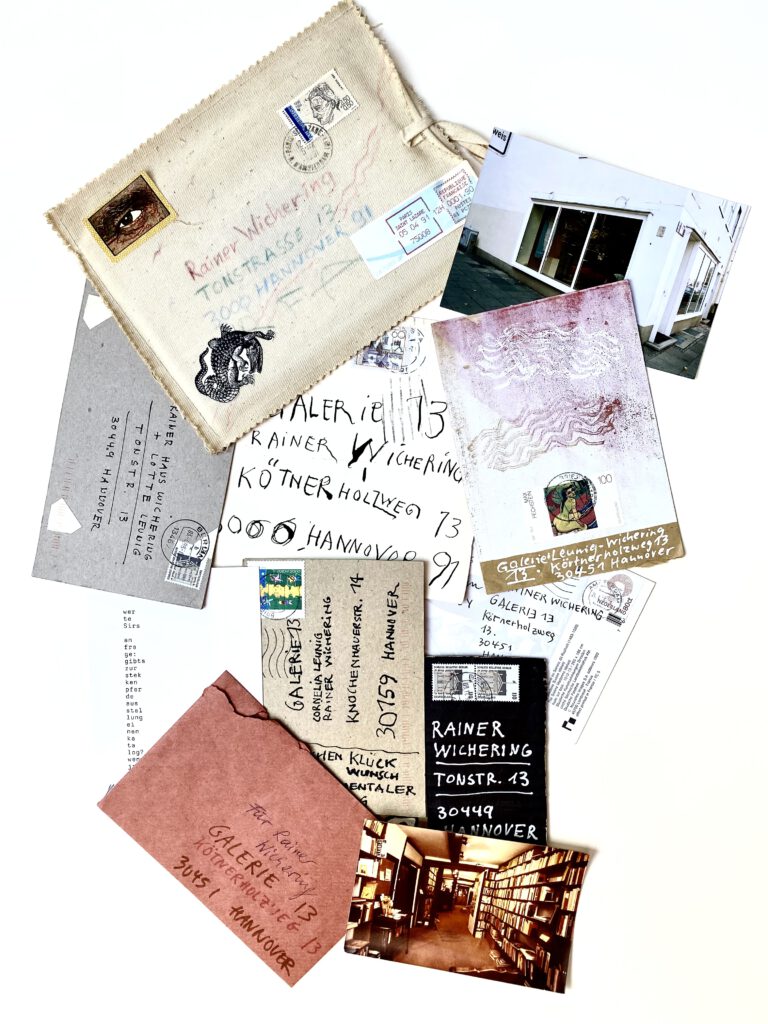 So it is not surprising that in 1991, this time together, we opened Galerie 13, where we presented internationally active artists and positions in art. The publishing house Verlag Leunig-Wichering and Edition Galerie 13 published unusual book productions. We presented more than 100 exhibitions, performances and readings in our gallery and with other galleries and museums in London, Amsterdam, Montreal, Paris, Prague and Poznań etc. Then in the mid-90s we opened the gallery shop extended for art, books & more. In 2000, we transferred the gallery to Hanover's city centre and opened galerie13.downtown. Cornelia additionally worked as a federal women's secretary in a trade union for 15 years campaigning for women's rights. In 2004, after 13 years, we closed Galerie 13. After another 13 years of coaching artists, we got involved in the art and culture scene again. In 2021, 30 years after the opening of Galerie 13, we entered the public with two exhibitions. In spring, 33 artists from all over the world showed their work in Certainties - nothing is as it always was and in autumn we presented the work of seven artists from Oceania in the exhibition OCEAN MEMORIES, curated by Cora-Allan Wickliffe, NZ. In 2022, we are working in a variety of partnerships on different projects, including international ones.
Maybe for another thirteen years? 😊
Questions? Comments? Desires?
* I have read the privacy policy and the legal notice