A JOURNEY THROUGH HANNOVER
A photo and video installation in a former ÜSTRA Expo bus.




CORNELIA RÖSSLER
A JOURNEY THROUGH HANNOVER
A photo and video installation in a former ÜSTRA Expo bus.

The bus is parked opposite the Kestner Gesellschaft | Goseriede


CORNELIA RÖSSLER
A JOURNEY THROUGH HANNOVER
A photo and video installation in a former ÜSTRA Expo bus.

Opening followed by a bus ride | 19.04.2022 | 6 pm


CORNELIA RÖSSLER
A JOURNEY THROUGH HANNOVER
A photo and video installation in a former ÜSTRA Expo bus.

19.04. to 28.04.2022 | 11 am to 6 pm


CORNELIA RÖSSLER
A JOURNEY THROUGH HANNOVER
A photo and video installation in a former ÜSTRA Expo bus.

Trips at noon, 2 pm, 4 pm


CORNELIA RÖSSLER
The photography and video installation:

A JOURNEY THROUGH HANNOVER
CORNELIA RÖSSLER

with a redesigned public bus in cooperation with the ÜSTRA and the Kestner Gesellschaft Hannover

Art in public space in Hanover
Cornelia Rößler (*1970 in Munich) is a photo and media artist. In her works, she focuses on the transformation processes of people and spaces. She does not visualise transformations as an immediately comprehensible process; instead, she remains on the level of the symbolic. Starting from social framework conditions of a biological-material kind - namely people and space - Rößler creates artworks that culminate in the question of life.
On the outside, Üstra's former Expobus looks like an ordinary city bus. But the interior of the bus has been changed. Photographs of living rooms are mounted on the side windows. The seats are covered with used clothing from different generations in a collage-like fashion. There is a partition between the driver and the passengers. On this partition and at the back on the inner rear window of the bus, large-format films are screened during the journey.
The passengers enter the bus and look for a seat. While the bus is standing still, they hear individual stories from people from Hanover who talk about themselves and their city. The following Hanoverians were interviewed: Timm Ulrichs (artist); Siegfried Neuenhausen (artist); Herbert Schmalstieg (long-time mayor); Elisabeth Zöller (writer) and many more. Their experiences in the city, their personal impression, what the city means to them and/or where they see difficulties. They also asked questions about where they find personal orientation and how they relate to it.
Although the Hanoverians are not visible, one gets an impression of their lives, as photographic sections of their living and working spaces can be seen on the side windows.
Afterwards, the visitor can take a ten-minute bus ride without knowing where the journey is going. The windows are closed and the voices are silenced. When the journey begins, the films start: they show the view through the front window of the bus at the front and the view from the rear window at the back. At first, the films are identical to the surroundings of the real bus journey. But as time goes by, the images deviate more and more from the external reality: where before familiar places could be seen, suddenly the unknown passes by the passengers.
This break between perception and presumed reality, the turning point in the relations between the outside world and the inside world, plays an important role.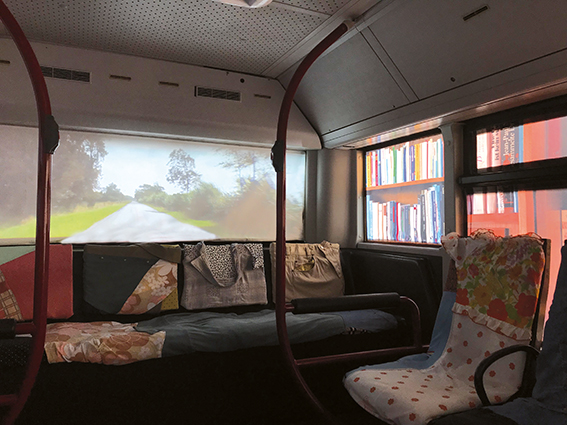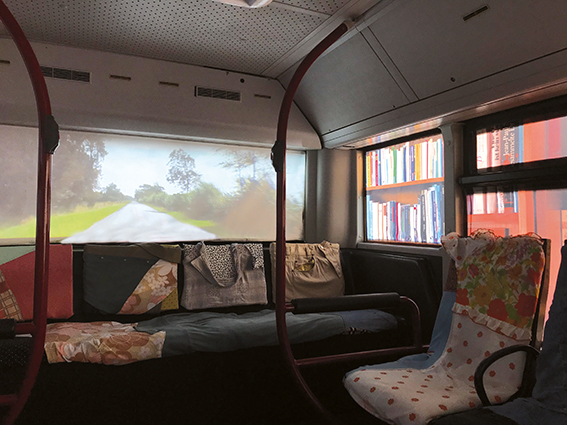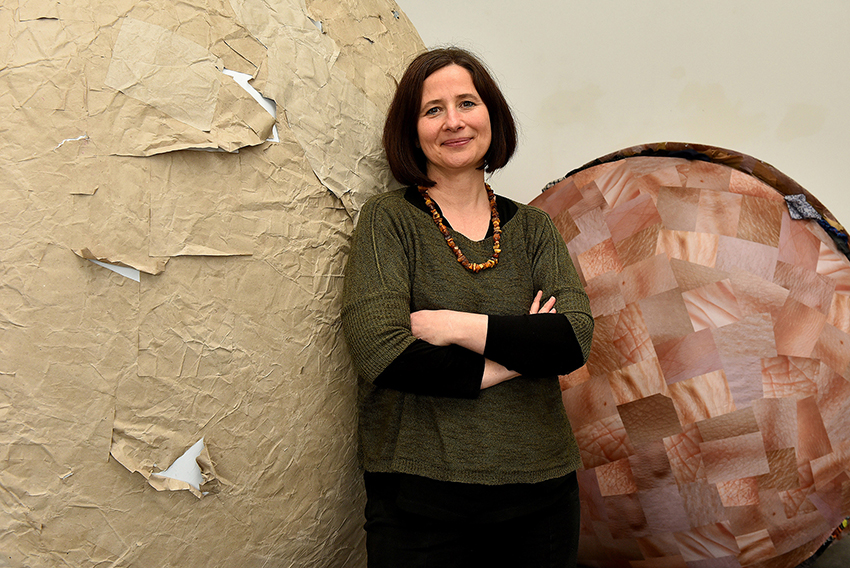 Foto © Anke Kristina Schäfer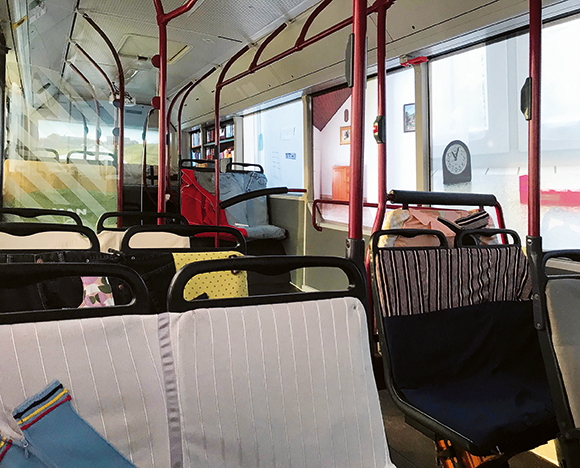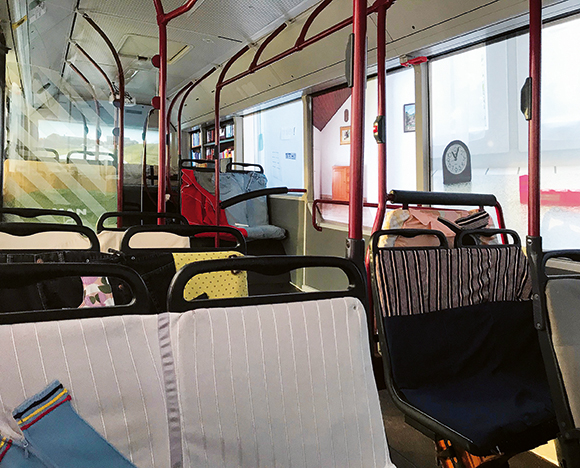 A JOURNEY THROUGH HANOVER | CORNELIA RÖSSLER
A photography and video installation in a former ÜSTRA Expo bus.
19 - 28 April 2022, 11am-6pm
The bus is parked opposite the Kestner Gesellschaft | Goseriede

Trips take place at noon, 2 pm and 4 pm respectively
Opening with subsequent bus trip: 19.04.2022 at 6 p.m.
Opening address: Mayor Monica Plate
Introduction: Julienne Franke | Culture Scientist